CAR LICENCE
CLASS C LICENCE REQUIREMENTS, INFORMATION AND FEES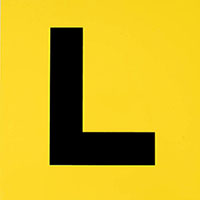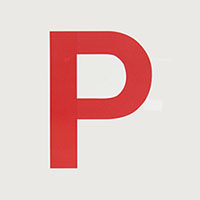 Requirements as specified in the Road Users' Handbook — C licence. To drive any motor vehicle (but not a public passenger vehicle or a motor cycle) equipped to seat up to 12 adults, including the driver, and not exceeding 4.5 tonnes manufacturer's gross vehicle mass; a tractor; an implement. Minimum age 17 years.
Learner's Licence
Before the applicants could start their driving lessons they must obtain the Learner's licence (permit) and Log Book (under 25 years of age) from any Service NSW registry. Requirements are set by the Service NSW and applicants have to comply with them. The requirements are:
Must live in NSW
Fill in a Licence Application form at the registry. Part of this form must be signed by a referee (person who has known the applicant for at least 12 months and holds a current unrestricted Australian driver's licence).
Must be able to provide proof of identity – one primary and one secondary proof document. The list of acceptable documents in Road User's Handbook.
Must pass the eyesight test at Service NSW – applicants wearing glasses or contact lenses will be required to use them for this test.
Must pass a Knowledge Test. The fee is $47 for each attempt. This is a computer test with 45 questions and multiple choice answers, samples of which are located in a Road User's Handbook. At the completion of all above mentioned requirements, the photo of the applicant will be taken; Learner's Licence and Log Book will be issued. Licence fee must be paid – currently $13.
A learner's licence is valid for 5 years. If Driving Test not completed within 5 years – applicant will be required to sit again for a Knowledge Test, photo will be taken again, another Learner's Licence and Log Book will be issued and Licence fee – $18 (currently) will have to paid.
Currently, all learners under 25 years of age must complete 120 hr of driving from which 20 hr must be completed as night driving.
Driving School Requirements
The applicant must have a current Learner's Licence or current Overseas Licence (including English translation where required and current Passport) with them when under instructions.
24 hours notice of cancellation or 50% of fees will be charged.
Appropriate footwear must be worn, i.e. barefooted or thongs not acceptable.
"Pick up" and "Drop off" point could be organised with instructor.
All drivers must not be affected by alcohol or other drugs (if prescribed – check with your doctor or pharmacist).
Fees
$90.00 per hour – auto/manual; Lesson and Test – $190.00
Services NSW fees are not included in above prices
Current fees are: driving test booking fee- $59.00, licence fee (one year P1) – $60.00
All Service NSW fees are subject to increase without notice.
*Please Note* If the applicant passes a Driving Test for provisional licence in an automatic car he or she will be issued with a conditional licence – "automatic only". If a Driving Test is successfully completed in a manual vehicle, the applicant is licenced to drive either a manual or an automatic i.e. getting vehicle, unconditional licence.